Probably one of the most iconic and incredible photos from the Iraq War. 1SG Brad Kasal being carried out of a house in Fallujah, November 2004.
In a firefight with insurgents in this house Kasal received seven 7.62mm bullet wounds to his legs and 43 pieces of shrapnel from a fragmentation grenade whilst using his body to shield a fellow injured Marine. Despite his injuries and losing his primary weapon, he fought on with his Beretta pistol and killed and forced the retreat of the remainder of the insurgents along with the rest of his squad.
By the time this photo was taken he'd lost 60% of his blood. He won the Navy Cross for this action, although some have said he perhaps deserved even higher.
Whatever medal, just incredible bravery. Semper fi as they say.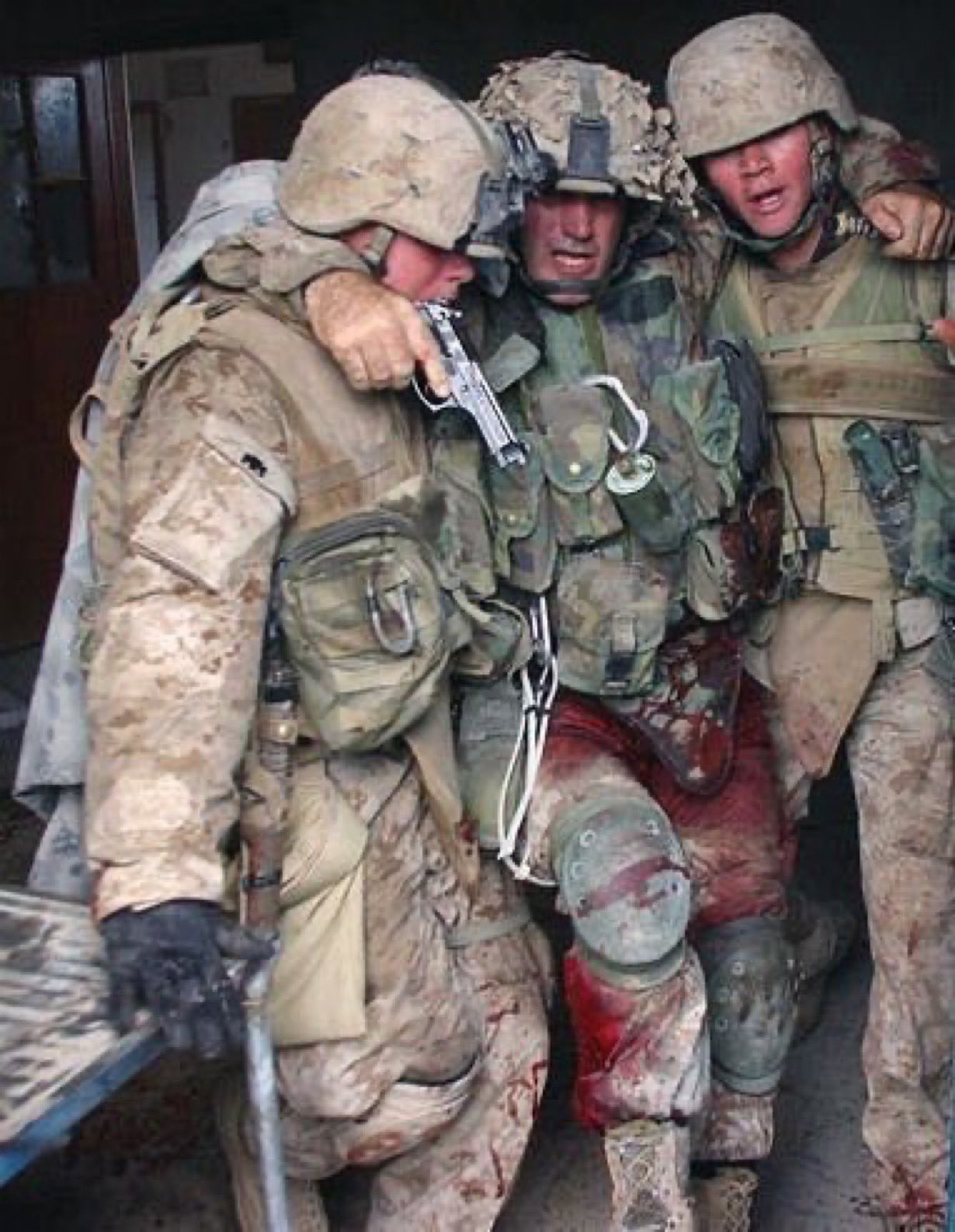 Last edited: