Hi all, I have been working on a 37J1 repro with a MFG I have contracted. It is not meant to be a exact reproduction made from the finest materials known to man. But rather, a reasonable low cost alternative. For those who want one to wear or have a "place holder" in their collection, but don't want to pay over a $1000 for it. Cost is going to be in the range of $350. I used historical photos and photos of some surviving ones to build it up.
The first sample is in, turned out OK. There are some adjustments here and there to make, but not too bad so far. The finished jacket will come with a choice of antique style horn buttons, or solid brown. Also personal tailoring is available for a very low cost.
The hide is thin goatskin, chrome tanned I believe. Nothing extravagant, but for $350 not bad IMO. And it actually drapes really well. Dare I say.... sorta capeskin-ish.
This one was tailored, and came out fitting well but trim. Maybe a bit too close fitting for a flight jacket, but ok for around the town. The sizes will run standard 36-48, but can be tailored to any size.
I am torture testing this one, driving in it, and on this particular pictured day, playing with the kids at the park. Climbing around the structure and playing wall ball. We will see how this thing holds up. So far so good.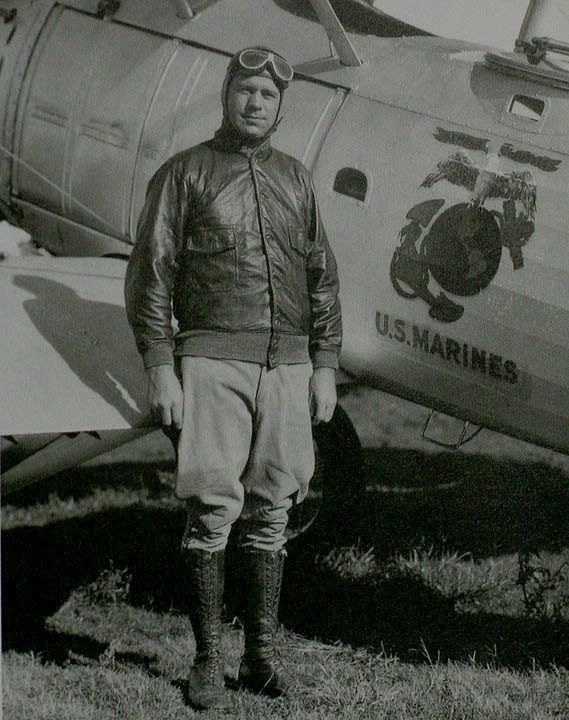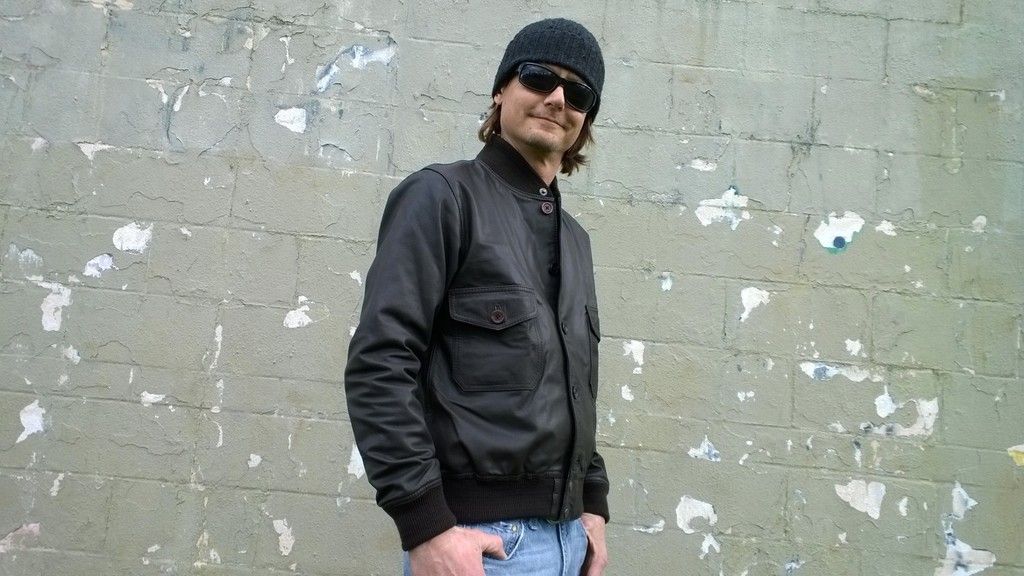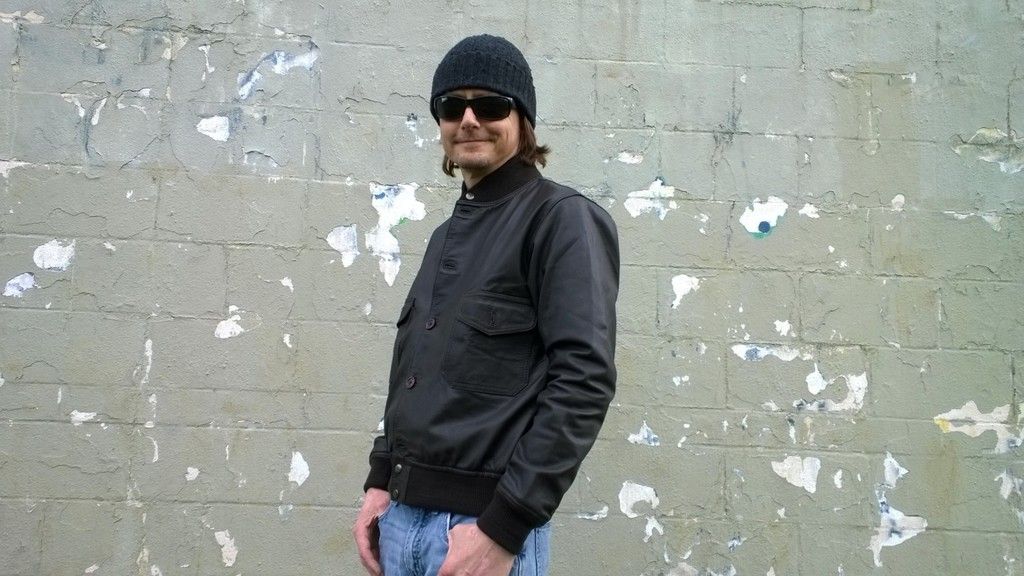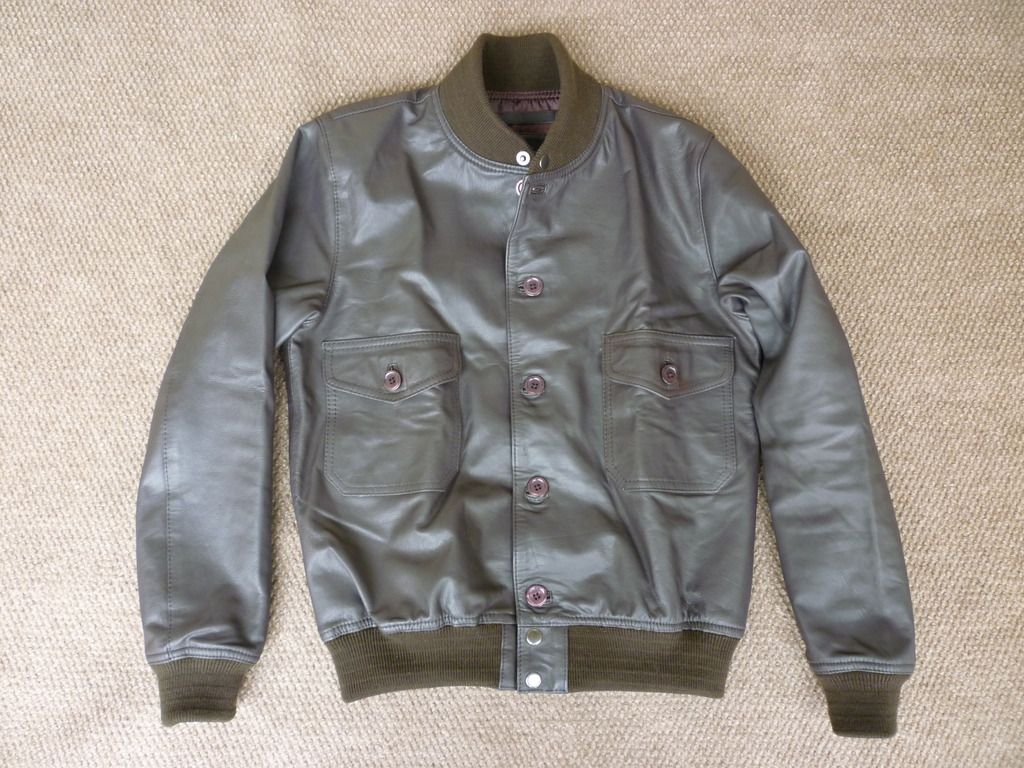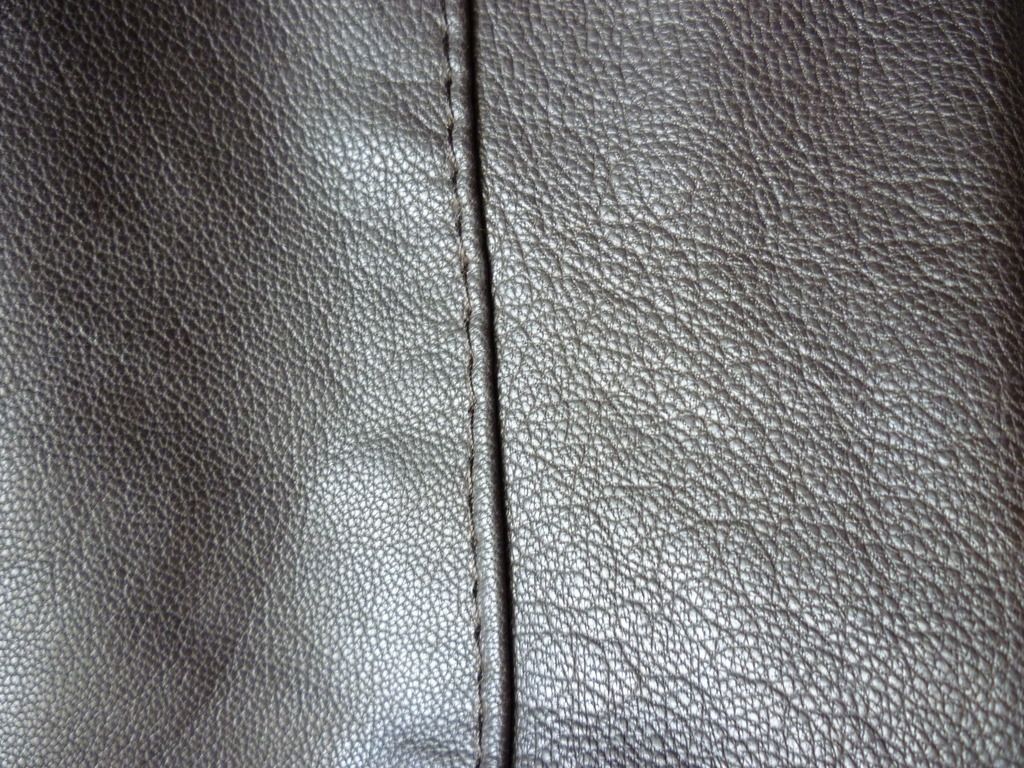 Any thoughts......comments........interest.....?