I picked up this jacket in a thrift store last year. What struck me about it was the beautiful quality Italian hide and the great cut. It's very thin and soft. I assume it's capeskin but others might be able to put me right on that. I knew the jacket had potential but I didn't like the collar or the patterned lining. I thought an A-1 style collar and lining would really make this jacket into something nice so just after Christmas I contacted our own Steve S, who was happy to take it on. Steve was an absolute pleasure to work with and sent photos of every stage of the progress and also supplied the NOS Talon zipper. The jacket was back with me within a month, and that includes a week in transit each way. I cannot recommend him highly enough. Here's a few pics. Sorry about the quality. I only had my phone at hand. I'll add a few shots in natural light when I get the chance.
This is the jacket before the work was done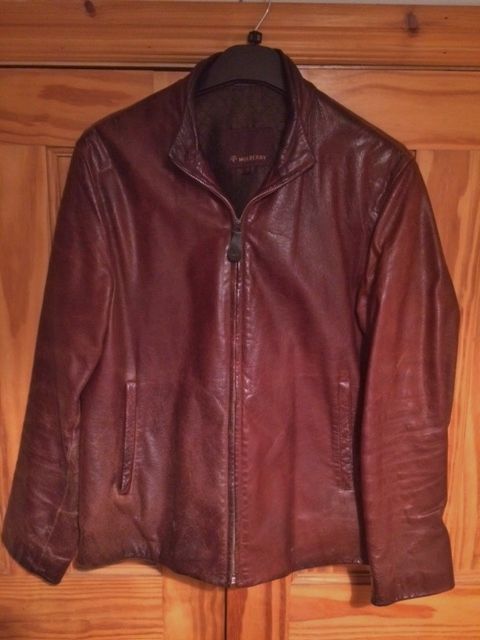 After Steve had finished with it. You can see how nice the grain is. Steve put in the Aero test sample label to add a bit of interest and colour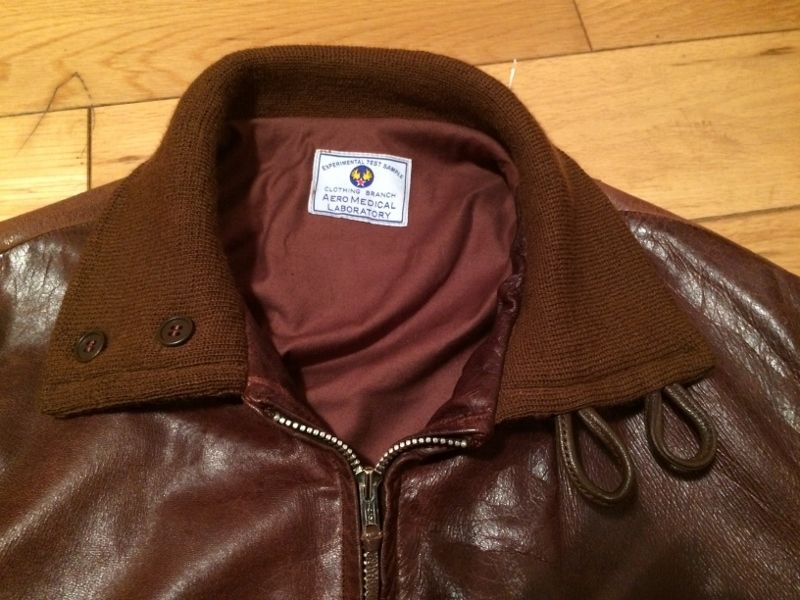 The quality of Steve's work can be seen here. He even added the original pocket trims to the inside pockets.