This is on Australia on gumtree it's like craiglist here.
Early eastman house A2
I actually sold the guy the jacket about eight years ago, I only had it about two weeks, it was like new then and looks like he has not worn it much.
I'm pretty sure it was goat.
You can make offers on gumtree as well.
It's AU$ $375 US$ 256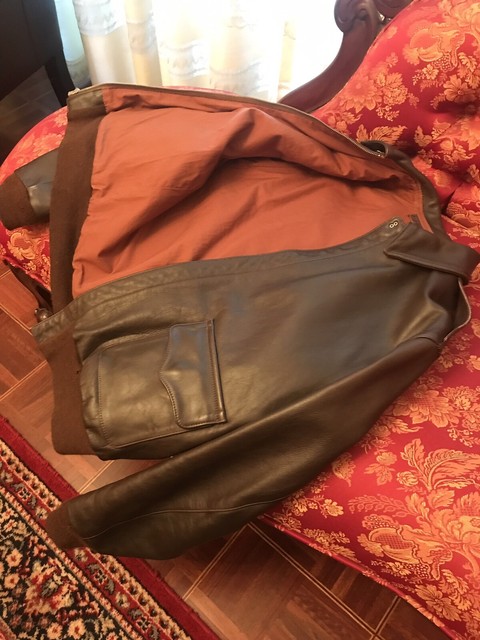 Eastman bomber jacket, this is the exact same jacket as made by the Eastman company in WWII, worn by the USA airforce, same company, same style,same leather, ..., 1218556580
www.gumtree.com.au