I've been meaning to do this for a while, so here goes...
First, you need to either remove the old cuffs, or make a new jacket (whichever you prefer). Turn the jacket inside out and open up the liner underarm seam on one of the sleeves about 3-4 inches (do this in the middle of the sleeve). Reach in throught the hole and grab the far side of the jacket, then REALLY turn the thing iside out. Cut the threads and remove the old cuffs.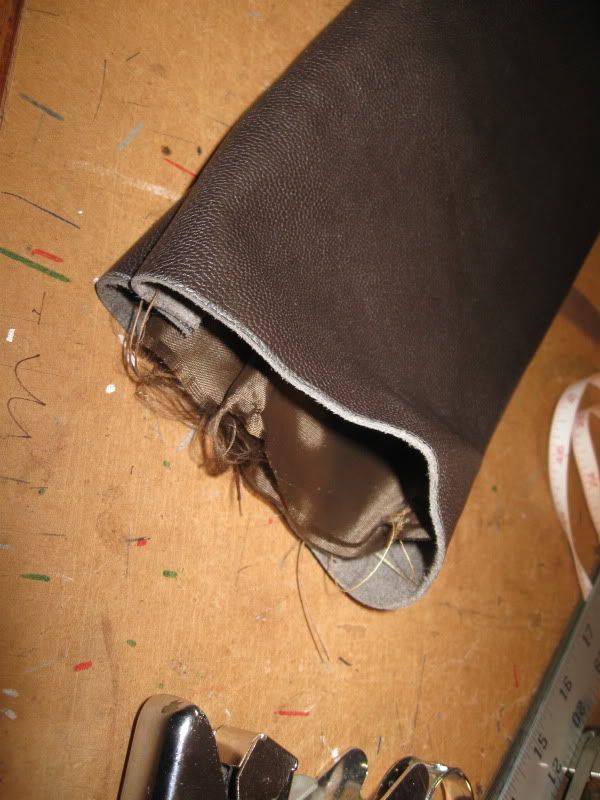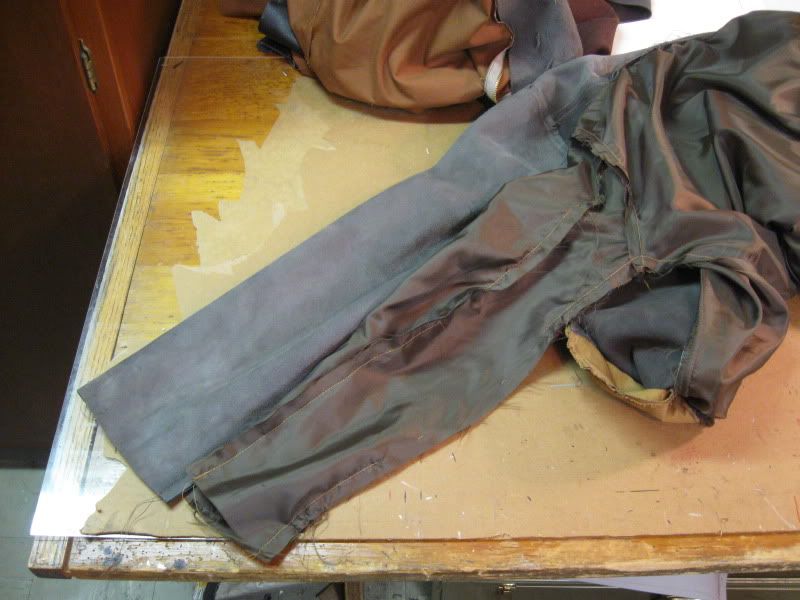 Note in the above picture how the jacket is laid out- with the liner on top of the leather and the arms of both laid flat with no twisting. Keep this relationship in your head, this is important to make sure you keep everything lined up!
Place the new cuff inside the leather sleeve opening with the bottom end pointing toward the armpit. Strech the cuff to match the opening and secure the cuff to the leather (using clips, staples, etc.)
Sew the cuff to the leather 1/8 inch from the edge, I find it works best to sew with the leather side up. This is a job that any reasonably stout home machine should be able to do, but you better practice first!
Now lay the jacket flat again with the liner on top- match up the liner sleeve with the leather sleeve face to face and with no twisting. Secure the liner to the jacket the same way as above. Sew the liner on 1/2 inch from the edge of the sleeve opening (ABOVE the previous stitch- this is the one that determines where the cuff will fold out).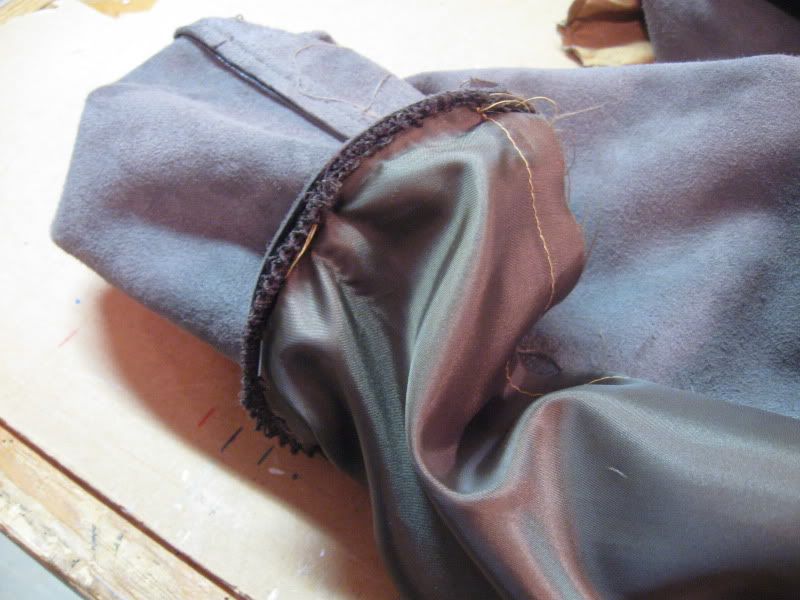 That's it- now reach back through the hole you made in the liner sleeve and pull the jacket rightway round. Sew up the opening in the liner and topstitch to taste.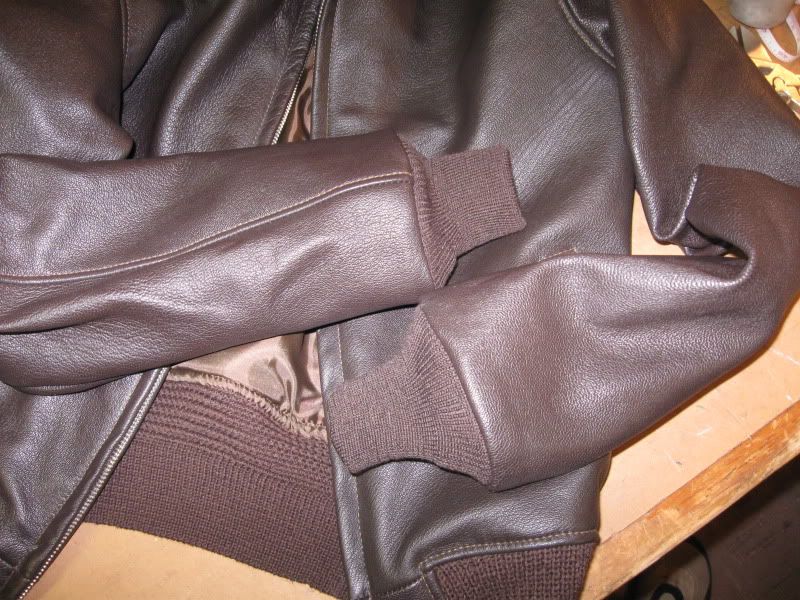 Cheers
Mark