Has anyone within this forum attempted to replace a zipper slider? This Willis and Geiger M-422A that I recently purchased obviously has a nonoriginal style replacement brass Talon zipper assembly.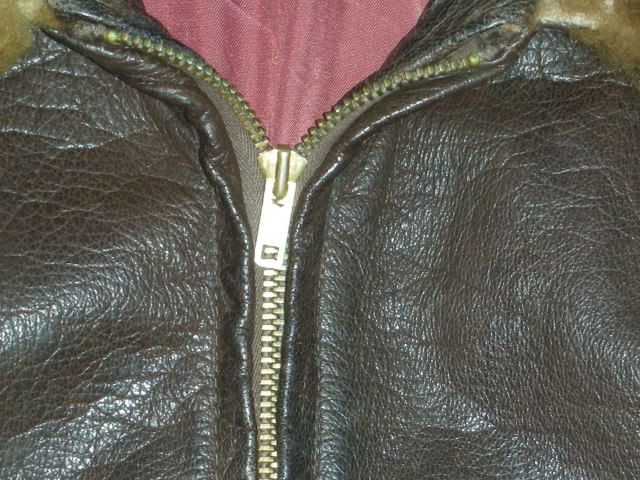 I would keep it as it is but then this fine jacket would be lacking the traditional leather puller that would normally attach to a bell shaped tab. I have found a older brass bell shaped slider and was thinking about replacing the existing rectangular brass Talon with this double marked brass Talon slider with the bell shaped tab.
In looking at the existing zipper assembly on this M-422A there is a brass stop which is exposed at the top of the zipper assembly and visible in the top photograph. My thought was to use a dremal tool to weaken this brass stop and removed it completely. Then find a resonable facsimile brass stop that could then be used as a replacement by simply recrimping it.
Does anyone have any input as to whether this would be the right method of achieving my goal short of replacing the whole thing?
Thanks, Dave