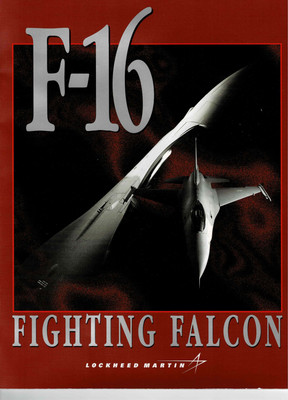 LOCKHEED MARTIN. F-16 FIGHTING FALCON. GENERAL DYNAMICS YF-16. Beautiful photos with lots of great historical information.
This is a brochure from Lockheed on the F-16, for sale on Ebay - US.
As a long time collector on everything F-16 related (I have original brochures from as early as 1977) I'd be happy to add this to my collection.
However, the seller doesn't ship anywhere else but within the US.
It'd be great if some one from the US on VLJ could be a proxy for me, and help me out by buying and shipping it to me, all costs covered naturally.
I happen to notice the auction will only last abot ten hours, but I have a feeling it won't sell and be relisted.
kind regards,
Rutger