Maybe interesting, WW2 original..OK size
Please see the typical pointed collar tips...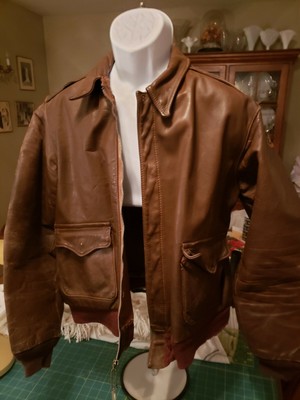 A2 style jacket. Patch is a very nicw leather theater made. Zipper works and has a 4 leaf clover in a case attached to it. See photos. Shoulder tip to shoulder tip across the back is 18". Sleeve length (from shoulder to end of cuff) is 21.5".
Last edited: