Hi,
Thought this would interest some guys here. Wish my pockets were very deep as this would be nice in the collection. Look at that composite zipper, amazing ... and in good condition too!
If anyone here buys this rare bird, plz share!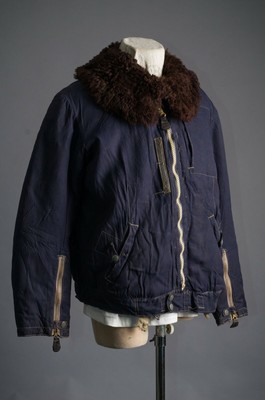 VTG WWII German Luftwaffe Pilot Channel Flight Jacket Cold Weather. Authentic Burberrys Used coat. Rock music tour T shirt. Barbour,Waxed jacket. Belstaff Motorcycle Jacket. All item is clearly revealed in details and also showed all marks and stain.
Enjoy!
Dany