A little off-topic...
A beautiful
Helvetia pilot watch
at a correct price (they are often sold 3 or 4 times more expensive).
It seems to be entirely original (it is very rare).
It is a very nice pilot's watch from the 1930's.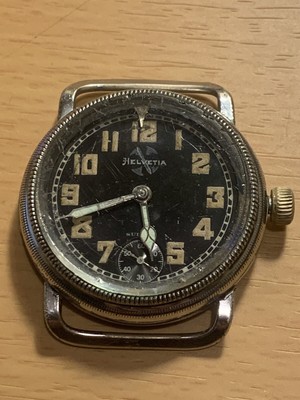 At present the rear cover can easily detach itself when opened and the hinge lip needs closing slightly. That being said the cover holds tightly on until opened. I have had this watch in my collection for about a year and greatly enjoyed it.
Last edited: