Just for shits'n'giggles, these are some pic's I took this morning of my Few B-2, after 4 months of winter wear.
I've just got back to NZ from a months posting in Melbourne, Aust., and the B-2 had many outings in the late winter, early spring weather.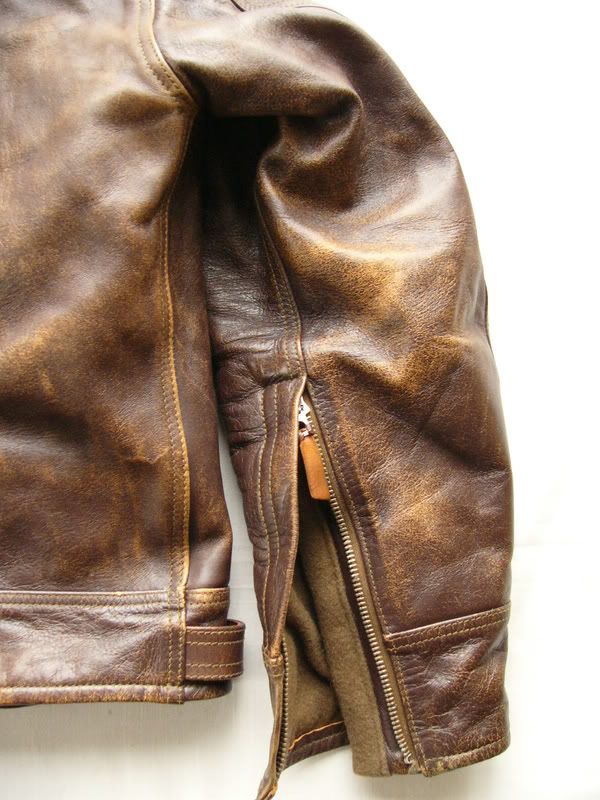 The HH is Mid-Brown Double coated aniline finish, John Lever is having a B-1 made in this hide I believe.
BEVAN