Something great shows up on good old ePay.......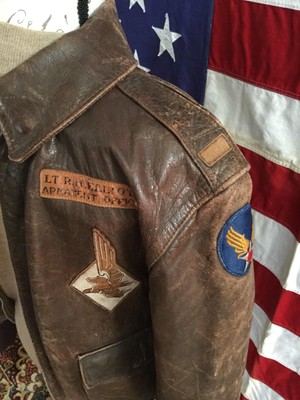 It has the original TALON zipper. It is in amazing wearable condition. NO. 30H1415 A.C. CONTRACT ORDER NO. 42-18775-P PROPERTY AIR FORCE, U.S. ARMY AERO LEATHER CIO. CO BEACON, N.Y.". Online research indicates there were 50,000 made and cowhide was used for the leather.
I was watching this play out last week but had to restrain myself.....
I did some research on the original owner, the late Dr Julian Mardock from Dallas Texas. The man flew 100 combat missions then became a MD and raised a family. Google Dr Julian Mardock and read his story.
Interesting story.
Cheers!
Michael
Last edited: