Been lurking for some time and joined up in October of last year. The fedora lounge and VLJ are responsible for getting me hooked on the idea of an A-2. So after moderate hunting I finally pulled the trigger on a second-hand Eastman but it ended up not fitting quite right. Tagged size 40 bit trim on my frame. This is currently for sale on the fedora lounge forum and Ebay. Since I don't have enough posts to list it in the classifieds section here I created this thread. If interested I will give a $50 discount to members of the fedora lounge and here at the VLJ as well.
Links for those interested:
and the auction: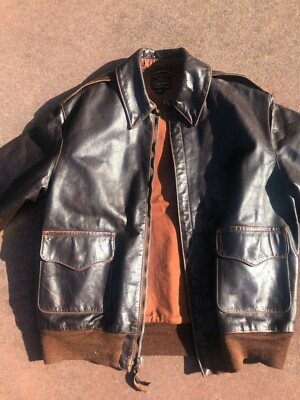 The knits are still in good condition but it DOES HAVE A COUPLE OF TINY MOTH HOLES and they are almost unnoticeable. The zipper works well and the lining is in very good condition too. Hem: 19.5in / 49.5cm.