There has already been some discussion here about the no name contract A2, W535ac29971, which is believed to date from mid 1942 and is the work of David D. Doniger. Earlier this week my near mint 29971 in an ample size 42 arrived from the States and I have taken some pictures of this jacket along with my size 42 Doniger from the 42-21539-P order. Some believe both jackets are from the same contract. However I remain unconvinced as there are some differences in the construction of both jackets which could suggest different contracts or of course variations within the same contract.
The no name Doniger is made from slightly lighter russet goatskin, which is a little thinner than the named Doniger, but this is normal variation found within many contracts. The collar on the no name jacket is less pointed than on the Doniger. The sleeves are inset on both, but this is less pronounced on the no name jacket as the photo shows. Furthermore the pocket flaps are narrower on the no name jacket. All the other characteristics are the same.
The photos are not brilliant as they were taken in doors in natural light.
Here's the CBI ATC no name jacket. It had two owners, the first being in the Airbourne as the outline of the patch is apparent in the lining behind the ATC leather patch. Both men treated it with respect as it is in almost perfect condition.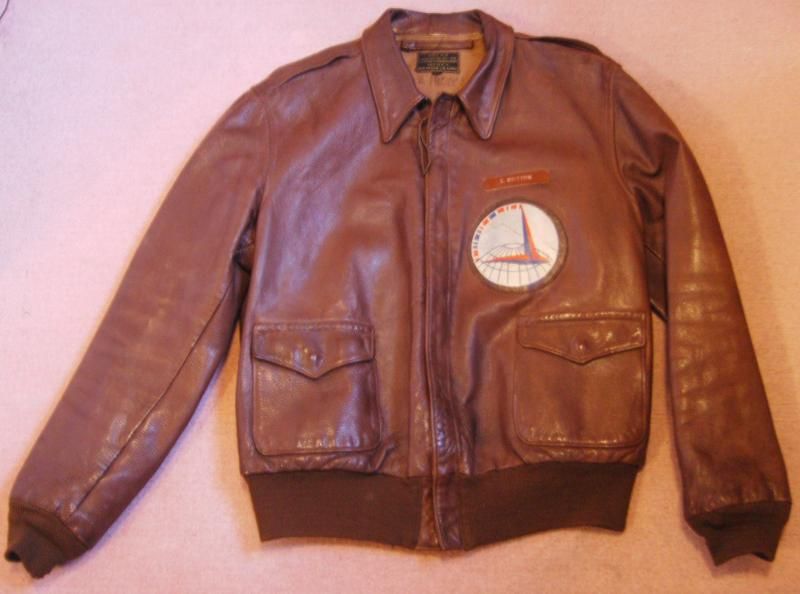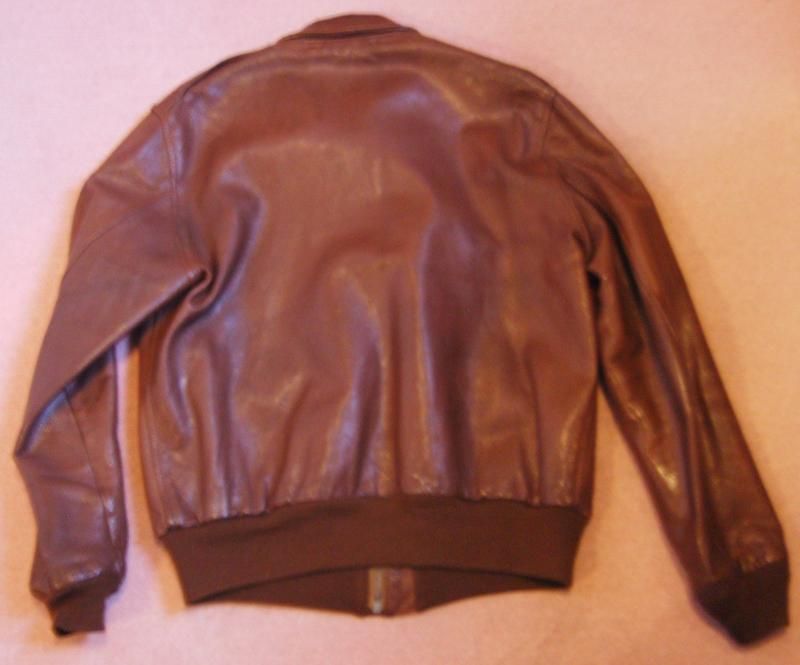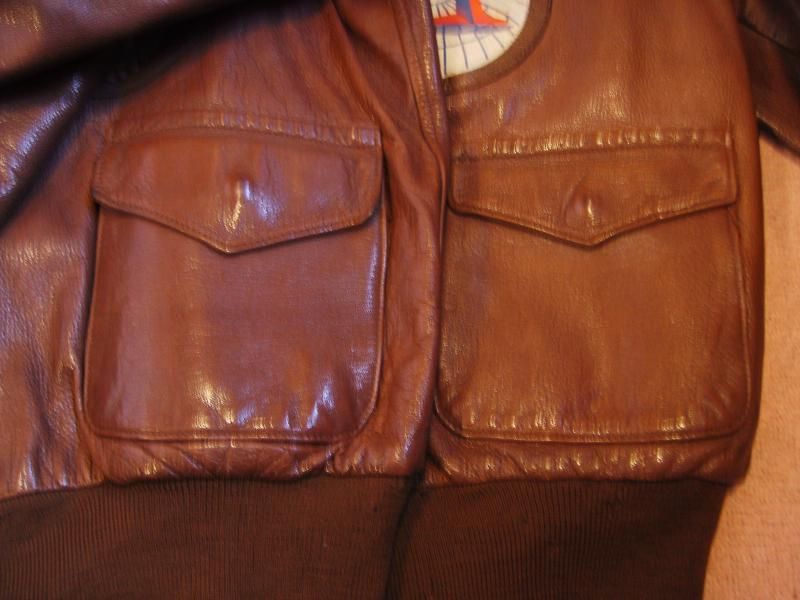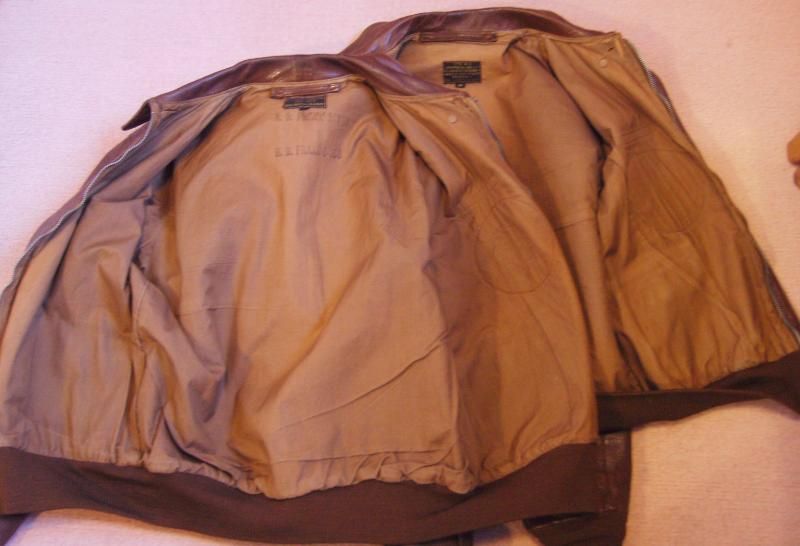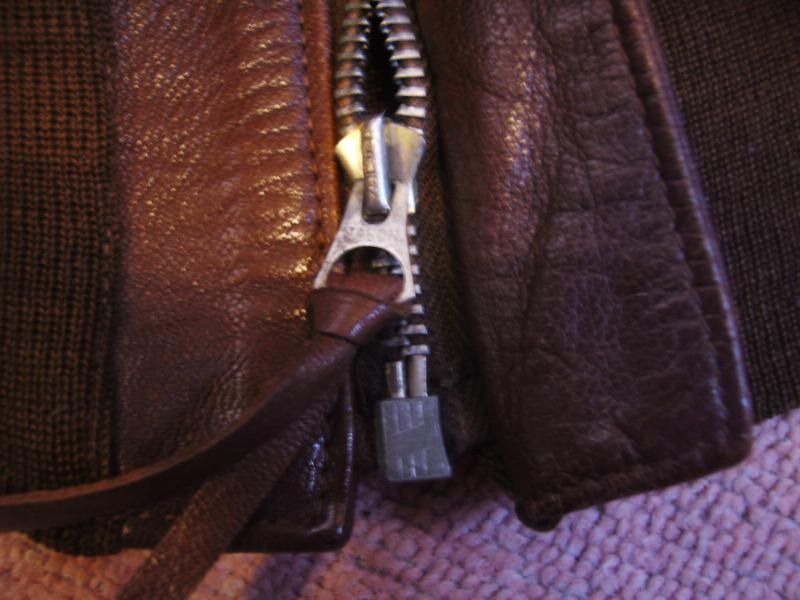 No name pocket label in left pocket
Doniger pocket label in right pocket