Almost have to laugh … the guy has blocked several people who have told him this isn't a WWII jacket but, Dammit he's a military collector and he knows his stuff!
Read the description .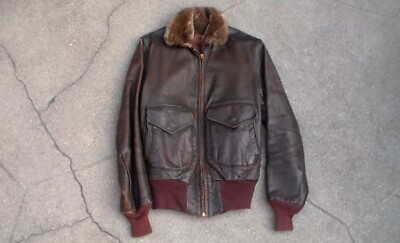 Maybe it is a latter Korean War era jacket. I have seen other uniforms that Officers had custom tailor made to fit them. I know it is not a latter 1960s Vietnam War era jacket. The Vietnam War era jackets have black fur collars, and the older jackets have brown fur collars.