Hi All,
Wanted to share my good fortune with the Forum members. I've just received my first made to order Good Wear jacket! In this case, I decided upon the Monarch W535-AC-23348 Conract A-2 as my jacket of choice. Although there are so many A-2 makes to choose from it was not to difficult for me to decide on the Monarch.
What piqued my interest in the Monarch was it's unique details of design. Those details I admire include the shape of it's collar, the lack of a collar stand, it's inset sleeves, unique Talon zipper and the look of a size 40 A-2 Monarch found on John's Flight Jacket CD. John was able to satisfy all of my needs with this now completed jacket.
This project started some time ago. It began by my sourcing that same style original zipper that was used exclusively on this same particular Monarch A-2 contract. That zipper assembly is a blackened brass triple marked Talon. Soon thereafter, I was lucky enough to make a Coast to Coast trip which included a visit with Mr.Chapman. During the course of our visit we discussed this pending project and at that time got his project rolling.
John really helped me along with this project. It had been my intension to have this proposed jacket's hide look as close as possible to a particular original Monarch jacket & as seen here
http://www.goodwearleather.com/original ... rch_a2_03/
from JC's flight jacket CD. At J.C.'s suggestion, to best duplicate the color I was looking for he used his light Russet Shinki horse hide. From there John applied an over dye and a clear coat to the leather to bring out some shine. In addition, to give my jacket even more character and a bit of contrast I decided to utilize dark colored knits and OD thread.
The images I have of this jacket were taken outside and on both different days & light conditions. The true color of this jacket is somewhere between the lighter brown and or the darker reddish brown images. Here are those results: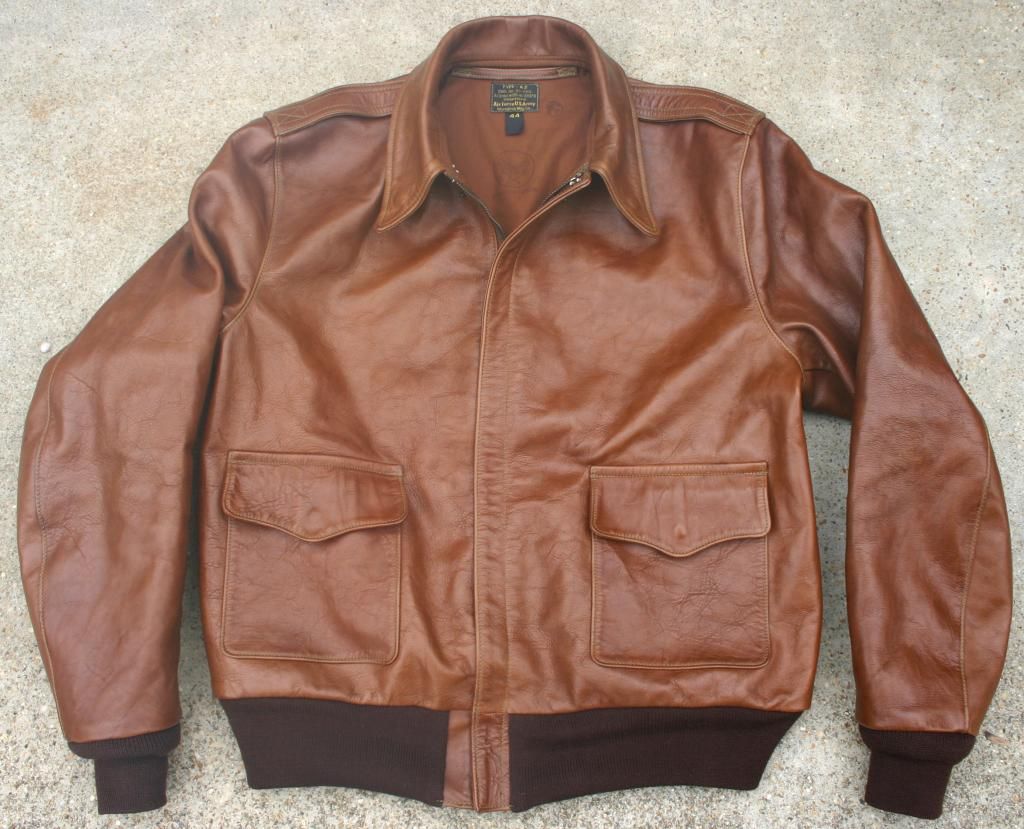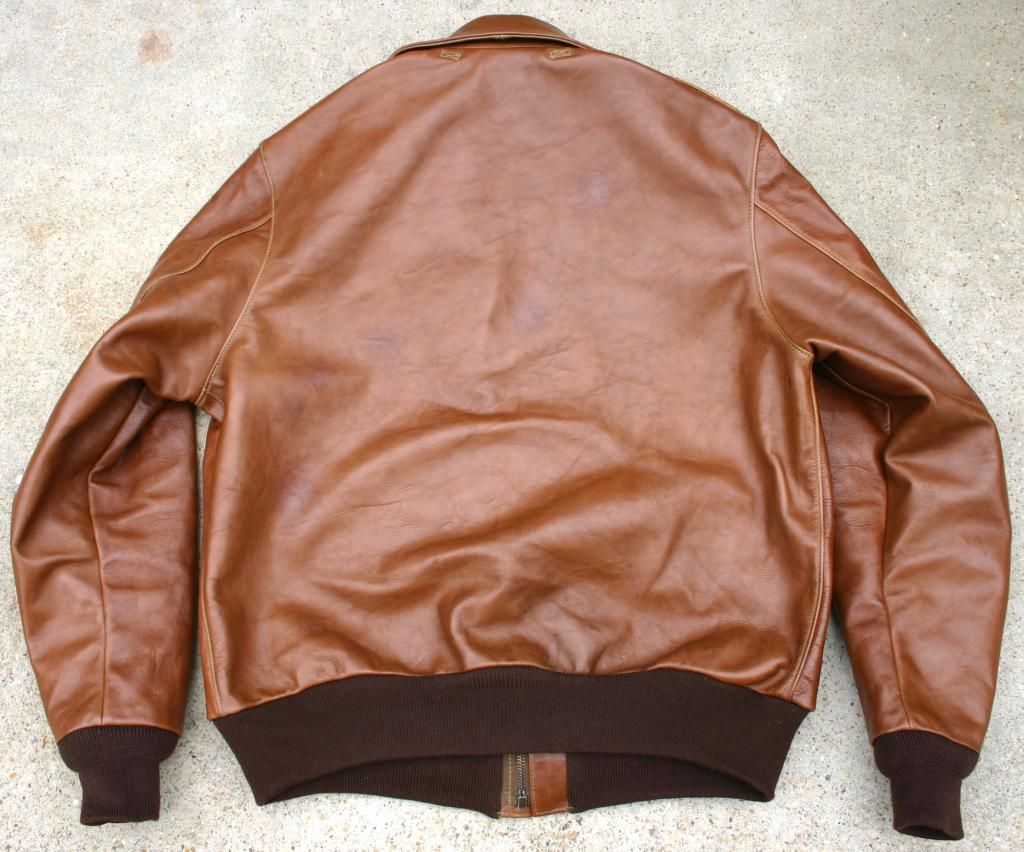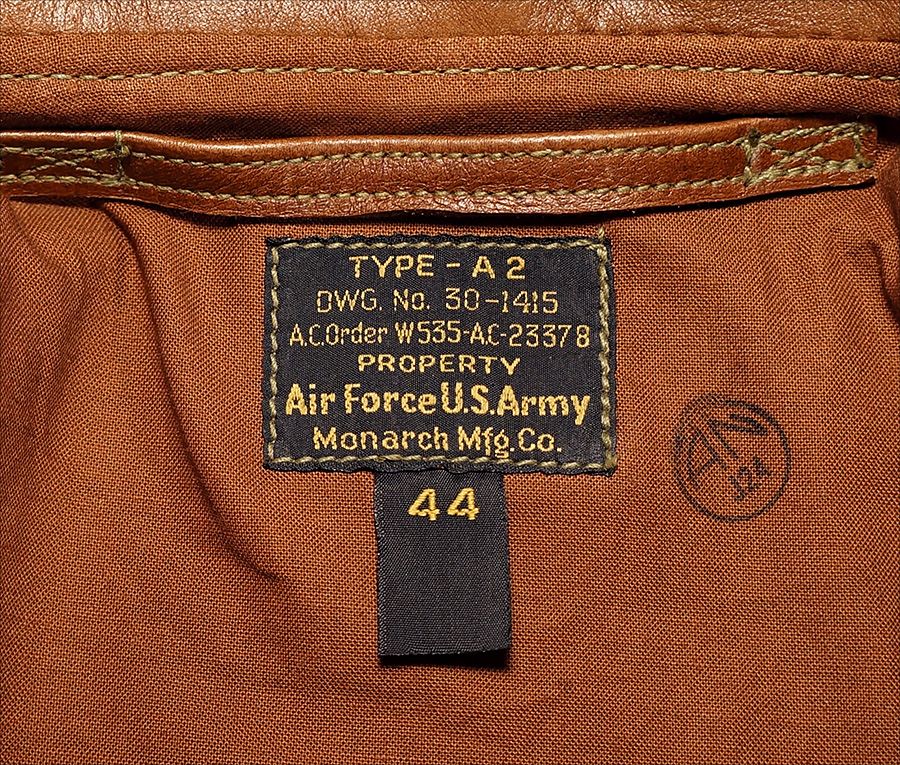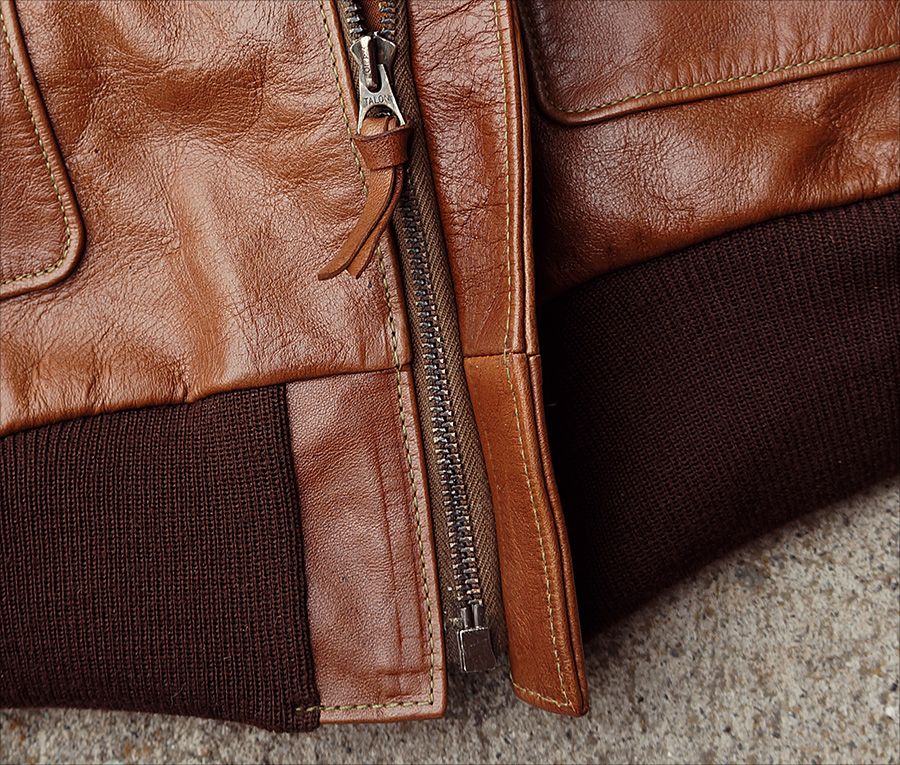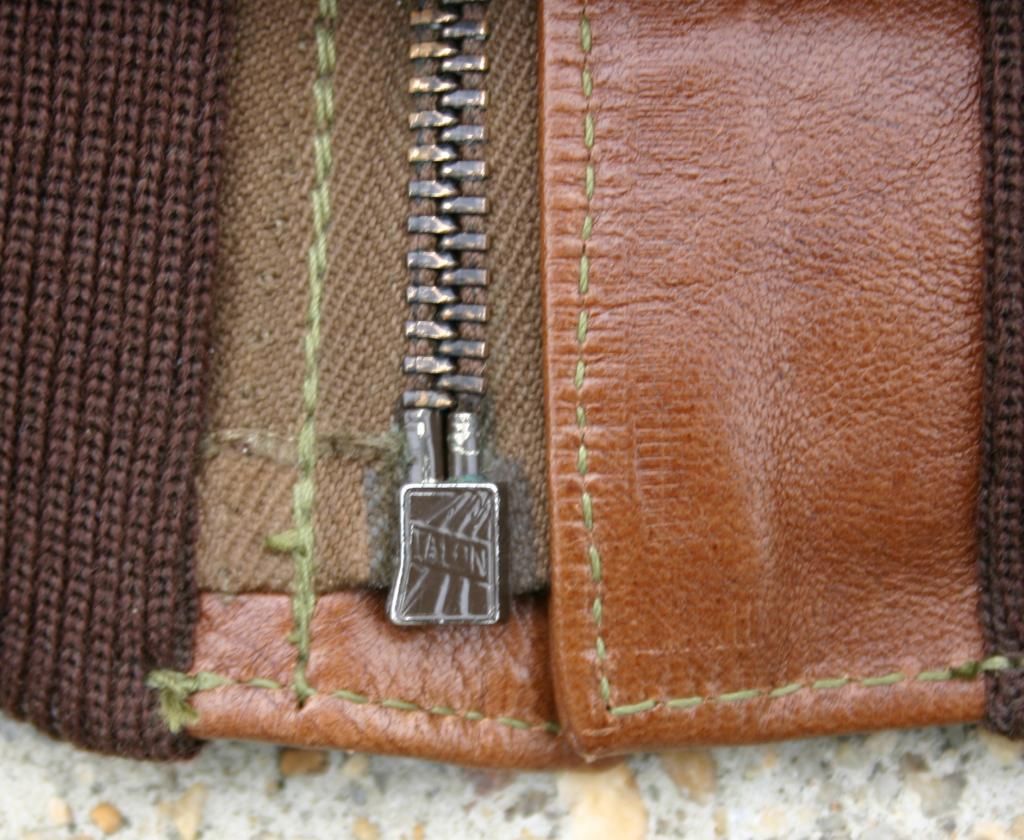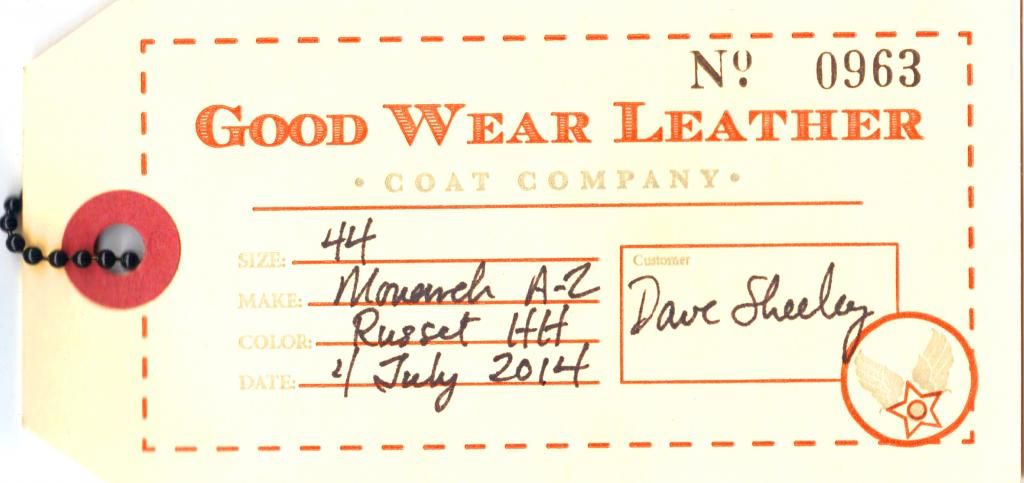 In my mind, this is one classy A-2 which really exceeded my expectations. I wanted to commend John for doing such an outstanding job! In this case, all I see is quality. John's workmanship is beyond compare. He paid very close attention to detail throughout and I see no flaws. Besides this jacket's inherent good looks, it is a very comfortable wearer and through his guidance makes for a good fit. Unlike many other A-2 I have worn, both reproduction and original, this jacket's collar wants to naturally stay open, lay flat to the body and above all does not interfere with head movement.
I hope that you all enjoy seeing this jacket as much as I. Thank you so much!
Cheers, Dave